Welcome!
MICHAEL C. BERRY
CERTIFIED PUBLIC ACCOUNTANT
CERTIFIED FINANCIAL PLANNER™
153 MADISON AVENUE NORTH (physical address)
OR
P.O. Box 10683 (for mailing)
BAINBRIDGE ISLAND, WA. 98110
(206) 842-2981
FAX (206) 842-0815/Email: mcbreb@msn.com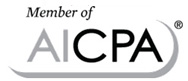 Michael C. Berry, CPA, CFP is a tax and small business oriented accounting firm serving clients throughout the United States, and more frequently Bainbridge Island, Kitsap County, the Olympic Peninsula, Greater Seattle area, Oregon,California, and some clients living in foreign countries. He has provided his clients with professional, personalized services and guidance in a wide range of financial and business needs. Michael C. Berry, CPA, CFP has been in accounting since January, 1970, became a Certified Public Accountant in January 1980, a QuickBooks Pro Advisor continuously since 2001, and a Certified Financial Planner in January 2005. Additionally, Michael C. Berry has an expertise in real estate transactions, particularly commercial, and has been a licensed real estate broker since 1980 in Oklahoma and since 1988 in Washington. Further, Michael C. Berry, CPA, CFP is a member in good standing with the American Institute of Certified Public Accountants, a member of the AICPA Tax Section, the Washington Society of Certified Public Accountants, the Bainbridge Island Chamber of Commerce.
Michael C. Berry, CPA, CFP has extensive experience dealing with tax matters, including preparation of all kinds of federal and state tax returns, IRS audits, State tax audits, estate planning, tax planning, and retirement planning. Michael C. Berry, CPA, CFP has done expert witness testimony and litigation support for individuals and corporations, as well as business valuations. The main focus has been on small entrepreneurial businesses with assistance in budgeting, cash flow management, and goal attainment. Every client's needs and requirements are handled on a 'tailor made' basis with most efficient use of the client's resources and time to achieve the client's objectives for his services.
Your questions and comments are welcome, so please feel free to make contact at anytime by telephone, email or fax. You can feel certain of client confidentiality, fair and honest dealings with integrity, and professional competence and a personal interest in helping to resolve your issues.
Telephone...
(206) 842-2981
Michael C. Berry, CPA, CFP
153 Madison Avenue North
Bainbridge Island, WA 98110
You can also send us a message directly through the contact page of this website.